NBCUniversal's coverage of the Tokyo Olympics again stands atop the podium in the week ended Aug. 1 — the third week in a row the Games take Promo Mojo gold.
With all eyes on NBC, the broadcast network took the opportunity to tease two of its new fall dramas: La Brea in second and Ordinary Joe in fourth. Fellow traditional broadcaster CBS, meanwhile, focuses on its summer reality fare — with Love Island in third and Big Brother in fifth — shutting out the cable networks that typically dominate the list.
Notably, the Tokyo Olympics spot has this week's highest iSpot Attention Index (122), meaning viewers were on average highly likely to watch it all the way through (vs. interrupting it by changing the channel, pulling up the guide, fast-forwarding or turning off the TV).
Brief by Promax has partnered with Broadcasting & Cable and iSpot.tv on weekly chart Promo Mojo, offering data revealing the week's top-five promos ranked by TV ad impressions. This is the programming networks have been promoting most heavily to drive tune-in.​
1) Tokyo Summer Olympics, NBCUniversal networks
Impressions: 364,381,019
Interruption Rate: 2.99%
Attention Index: 122 (22% fewer interruptions than avg.)
Imp. Types: National 85%, Local 12%, VOD/OTT 3%
In-network Value: $2,894,097
Out-of-network Est. Spend: $558,919
2) La Brea, NBC
Impressions: 258,680,794
Interruption Rate: 3.51%
Attention Index: 97 (3% more interruptions than avg.)
Imp. Types: National 96%, Local 3%, VOD/OTT 1%
In-network Value: $1,159,518
Out-of-network Est. Spend: $0.00
3) Love Island, CBS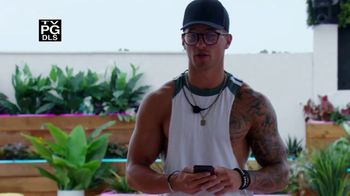 Impressions: 208,388,412
Interruption Rate: 2.44%
Attention Index: 88 (12% more interruptions than avg.)
Imp. Types: National 94%, Local 4%, VOD/OTT 2%
In-network Value: $1,498,929
Out-of-network Est. Spend: $0.00
4) Ordinary Joe, NBC
Impressions: 183,681,930
Interruption Rate: 3.99%
Attention Index: 79 (21% more interruptions than avg.)
Imp. Types: National 94%, Local 5%, VOD/OTT 1%
In-network Value: $873,744
Out-of-network Est. Spend: $0.00
5) Big Brother, CBS
Tags: big brother cbs la brea love island nbc ordinary joe promo mojo tokyo olympics 2021