London-based agency Panoply created an entire design technique that it calls "Shimmer" for ESPN's NBA Finals package, according to Stash.
The agency approached the assignment—to design a new motion brand identity for the event—by developing "a distinct visual language—one that could resonate with the energy and the fervour of the Finals," Panoply wrote on its website. "Introducing 'Shimmer,' an evolving golden simulation technique that acted as the backbone of our creative exploration.
"Whether morphing into the iconic NBA trophy or seamlessly transforming into individual team logos, 'Shimmer' demonstrated an exceptional blend of versatility and spectacle. The procedural nature of this technique facilitated scalability, ensuring it could accommodate the vast assortment of assets required for the NBA Finals show package."
Once that technique had been perfected, Panoply realized it needed the right background against which to place it, making sure the new technique was showed off to best effect.
"Simultaneously, we ventured into the domain of environment design, creating a backdrop that would accentuate our 'Shimmer' technique without overshadowing its allure.
"Taking inspiration from the unique patterns made by opposing magnets interacting with loose iron filings, we fashioned a series of unique basketball court floorboard configurations. Subtle, yet visually captivating, these designs provided a fitting companion to the liquid gold aesthetic of the 'Shimmer,'" the agency wrote.
Background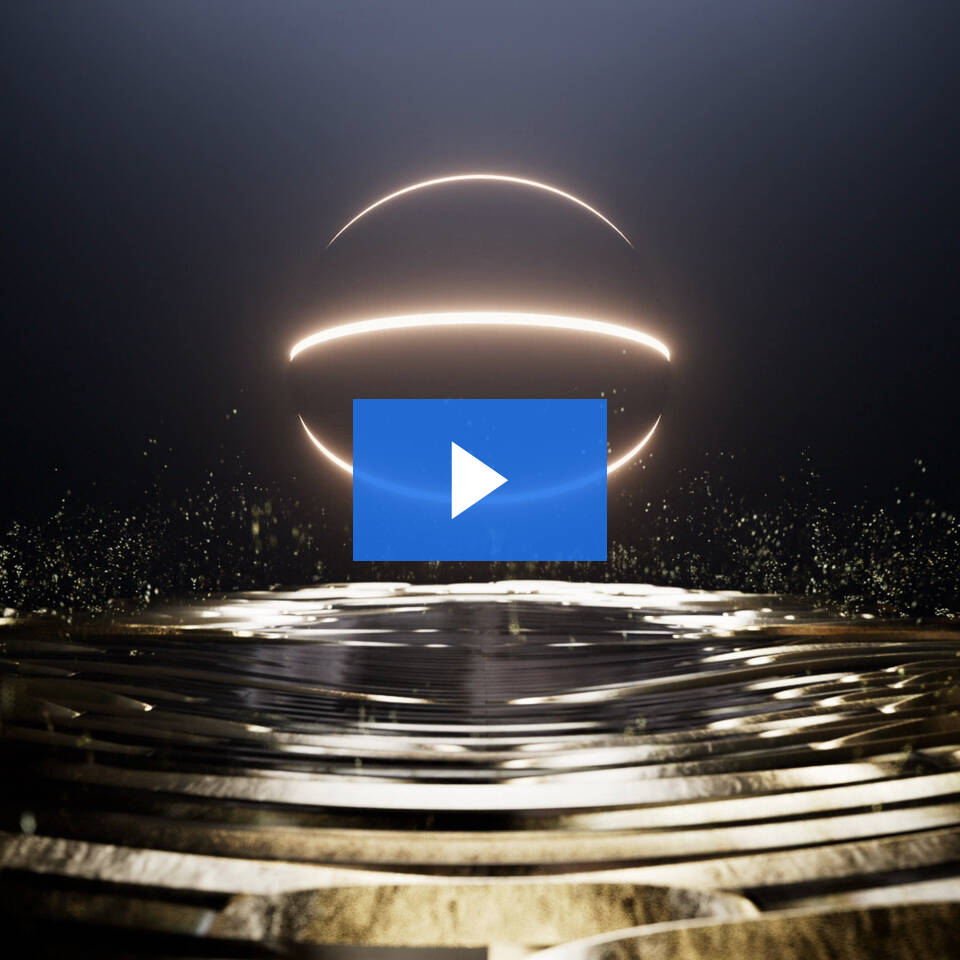 Panoply also created an entirely new typeface for the brand package, setting stark sans serif capital letters in shiny gold.
"Of paramount importance was the need to ensure our design approach was adaptable. Recognizing the requirement for ESPN to have creative autonomy over constructing broadcast elements, we applied our techniques to a complete typeset," Panoply wrote.
Font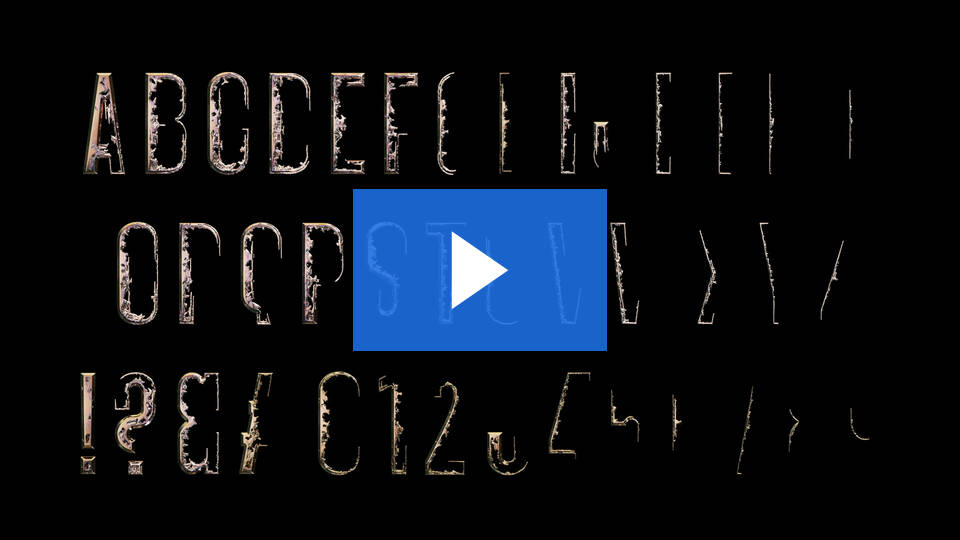 Panoply set up the package so that ESPN could continue to use it for years to come.
"Furthermore, to future-proof the project, we designed a procedural pipeline that could process new 3D elements, outputting a shimmer animation sequence at the end. This ensures that our design work remains relevant and adaptable, capable of evolving with the NBA Finals in the coming years."
The NBA Finals between the Denver Nuggets and the Miami Heat is ongoing, with Denver up 2-1 in the series. Game 4 airs Friday evening on ABC, ESPN 2, ESPN Deportes and YouTube TV.
READ MORE: Stash
CREDITS
Client: ESPN
Production: Panoply
Concept/Design/Direction: Panoply, ESPN Creative Studio
Audio: Human Robot Soul ​
Tags: espn nba finals panoply